Anuhea Jams MUSUBI Collector's Pin (2 pack)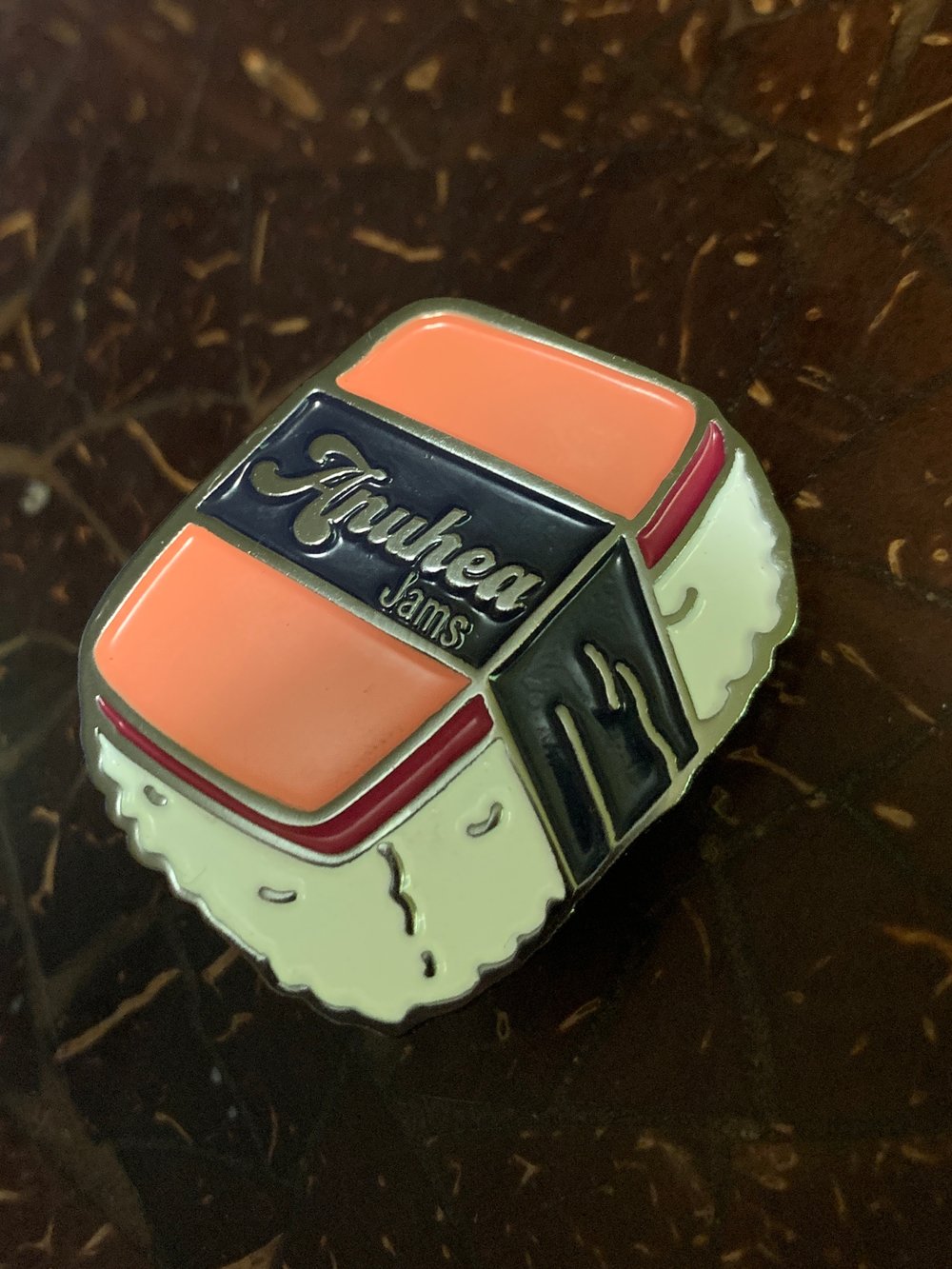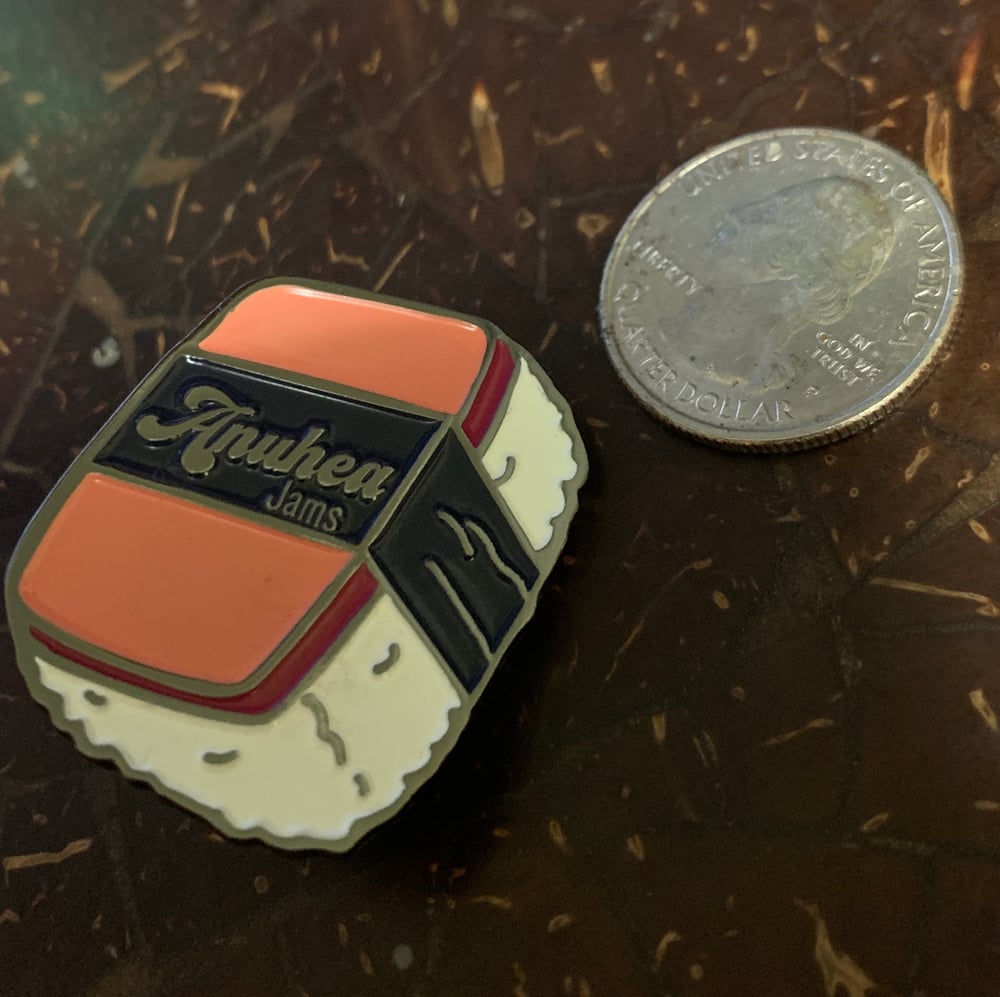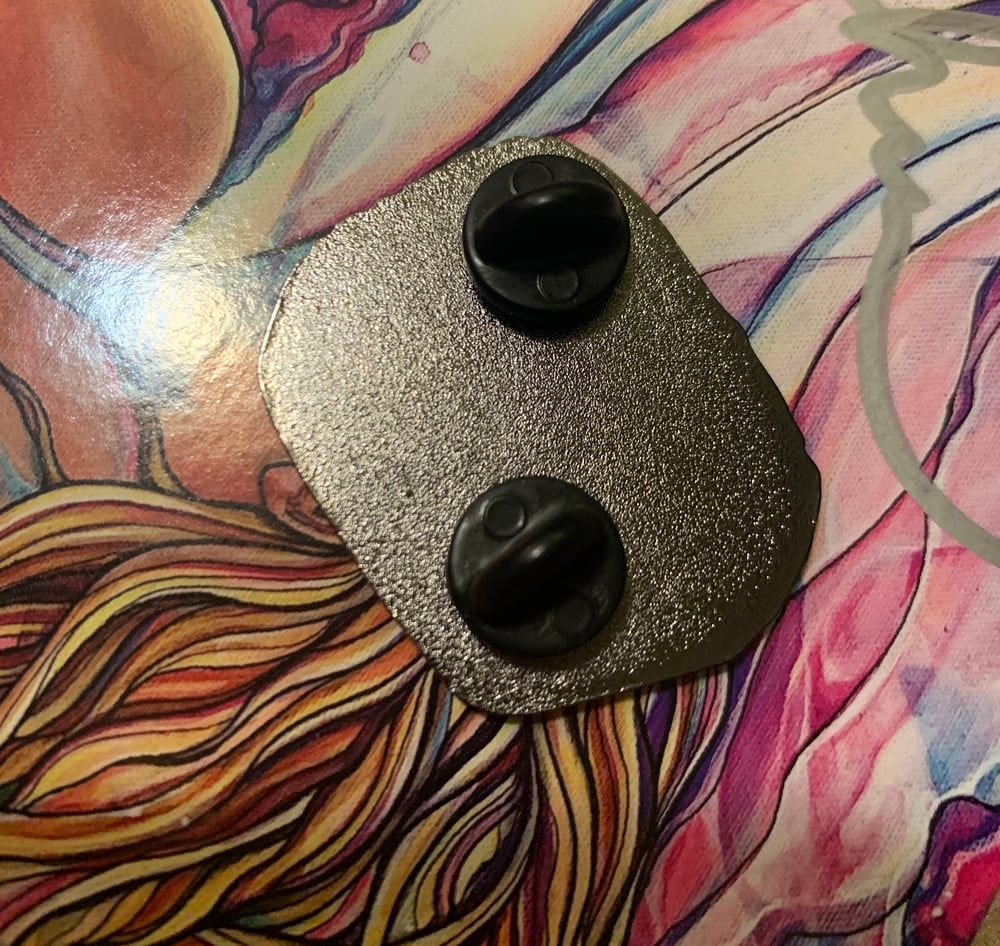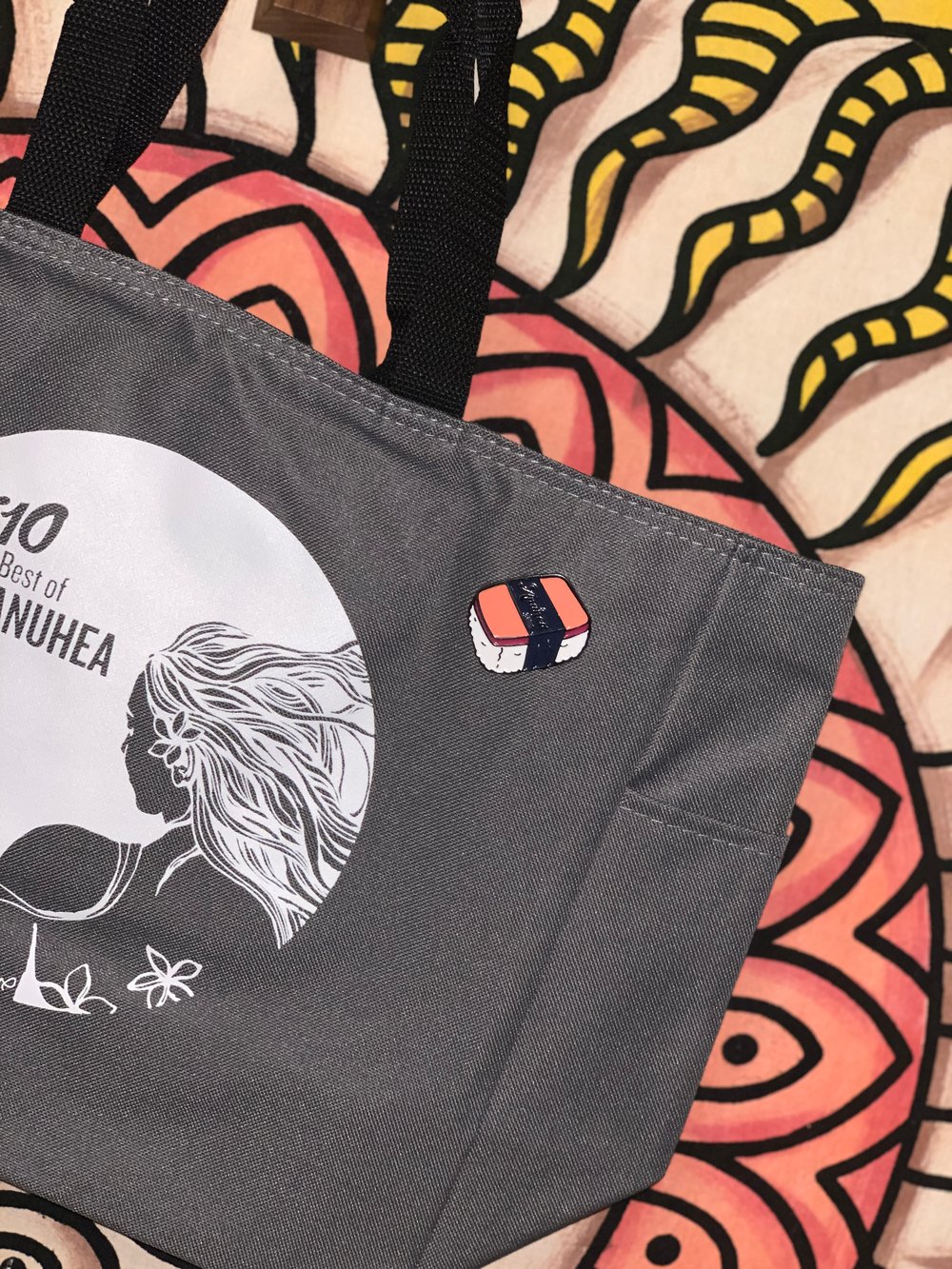 Super cute pin, perfect for your backpacks, tote bags, denim jackets, anything you want to represent the island vibe with! Little bigger than a quarter about 1.5 by 1.5 inches... high quality with two comfortable rubber backings on the two pins in the back.
Order comes with 2 musubi pins!